Treatment Centers
In Denver, Colorado Sobriety House provides affordable substance abuse treatment that's 12-Step based for adult men and women so they can have the opportunity to bring tranquility and recovery into their lives. In order for a person to reach and maintain sobriety, they have to obtain a level of treatment that's right for them personally or long term recovery could be difficult for them to achieve.
Read More

»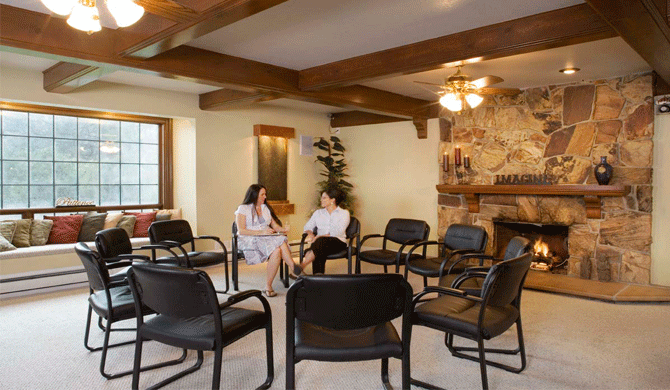 Outpatient treatment is one of the many options a person can choose when they're seeking help for substance abuse or drug addiction. When outpatient treatment is a beneficial level of help for a person to stop drinking or using drugs they're able to remain in their home, continue with school or employment and still receive the individual help they need to reach recovery.
Read More

»
When a person has a problem with drugs or alcohol it doesn't take long before their behaviors to begin affecting their life in negative many ways. The abuse of alcohol and drugs don't just compromise a person's emotional and physical health, the effects go much further and deeper than that. No matter how difficult and painful a person's life becomes, most people can't successfully stop drinking or using drugs on their own for any length of time.
Read More

»
Just because a person has received treatment to successfully detox and has been clean and sober for a few days doesn't mean they're ready to begin living life on their own yet. Recovering from alcohol or drug addiction is a process that takes place in stages and the early days of recovery are much more difficult than most people may realize.
Read More

»
Chrysalis House is a very unique residential licensed treatment facility for women because unlike most substance abuse rehab programs, they specialize in treating chemically dependent pregnant women. Many of the women receiving treatment at Chrysalis House have children, just gave birth or are expecting a child but they're all sadly struggling with addiction.
Read More

»
Today the use of alcohol and drugs and compulsive gambling are responsible for destroying millions of lives and relationships in this country. The abuse of drugs and alcohol can be so destructive the damaging effects begin destroying a person's life way before addiction sets in. Sadly today young people are abusing alcohol and some drugs as much as adults are anymore.
Read More

»
Sometimes past problems, current challenges or even normal everyday issues and stress builds up and begins to interfere with a person's life and emotional health. Life can become overwhelming when a person is dealing with unresolved problems that are currently taking place or that have gone unresolved from the past. Overtime, emotional scars don't always go away no matter what they may result from, and a person needs to seek outside professional guidance and support to address these issues and work through them.
Read More

»
Kids are introduced to drugs and alcohol at such an early age anymore and for many different reasons may be tempted to try them or have chosen to drink or use certain drugs just to see what they do. Unfortunately by the time many kids reach their early teens they have already tried alcohol, cigarettes, marijuana, some prescription medications or even street drugs and they're heading down a very dangerous path.
Read More

»
PACE, Inc. is a unique state licensed alcohol and drug addiction treatment facility in Delaware because they're staffed with a team of highly skilled professionals that have more than one hundred years of experience combined, so they truly understand what their clients are going through. For over twenty five years PACE has helped individuals struggling with substance abuse problems overcome their use of drugs and alcohol, restore their health and lead productive lives.
Read More

»
The use of alcohol and abuse of drugs can eventually turn a person's world upside down and destroy their health and future dreams in a very short period of time. It's not easy for a person to stop drinking or using drugs on their own but with professional help, individual guidance and support they can successfully reach abstinence and find their path of freedom.
Read More

»