Treatment Centers
If recovery from alcoholism and drug addiction was as easy as most people think, there wouldn't be nearly as many people suffering set-backs and relapsing during their early recovery. Most people recovering from addiction need inpatient treatment so they can detox and remain clean and sober in a substance free environment while they work on their recovery. Drugs or alcohol have been a big part of their lives for an extended period of time and they need to learn how to live life clean and sober now. This is why half way homes are so beneficial for recovering alcoholics and addicts.
Read More

»
Villa Ramadas is an International Treatment Centre that provides treatment for individuals in need of help for dependency issues. Chemical Dependency, Behavioural Dependency, and Emotional Dependency are just some of the areas Villa Ramadas located in Portugal provides effective treatment, guidance and support for. Treatment is offered in several different languages which include Portuguese, English, Spanish and French so that everyone needing help can receive the treatment they need to heal and recover.
Read More

»
The abuse of drugs and alcohol can lead to addiction which is a progressive illness that destroys more than a person's physical and emotional health. Substance abuse destroys families and relationships and can lead to financial and legal problems too. Everyone is affected by the disease of addiction and unfortunately when gone untreated, it can lead to death which sadly takes place more than substance users and addicts realize.
Most people who are dependent on alcohol or drugs want to stop abusing them they just can't effectively stop on their own. Partially due to fear, withdrawal and the thought of making serious changes in their life, they're apprehensive and sometimes afraid to reach out for help too. Denial is another reason people don't seek help for their addiction to drugs and alcohol and families and loved ones lives are being destroyed along with their addicted loved ones.
Read More

»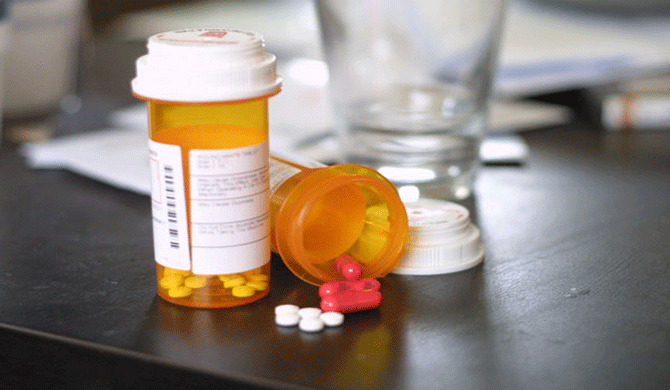 Withdrawal from opiate addiction can be very uncomfortable and even though not usually life threatening, most people who are addicted to opiates like heroin, morphine and other painkillers don't realize there's safe effective treatment to help them overcome their addiction. If a person is addicted to opiates, they don't have to experience cravings and uncomfortable symptoms of withdrawal when they stop using heroin, narcotic medications and other opiates today. Finding a treatment program that provides methadone including other forms of treatment such as counseling and support, allows a person to stop using opiates safely while they focus on their recovery process.
Read More

»
If you or someone you know is struggling with substance abuse or addiction of any kind, I can't stress enough the importance of effective treatment. It's not as easy as some people think to stop drinking, gambling, using drugs, quit smoking or any other compulsive behavior or addiction on our own. There are usually underlying reasons we continue to make the same unhealthy choices even when they're having a negative impact on our life.
Read More

»
Many people who are looking for a residential substance abuse program that provides chemical free living and quality treatment for both men and women also want a facility that has years of experience in treating addiction. Some people are also seeking a treatment program that provides gender specific treatment and not co-ed substance abuse programs. It's not uncommon for men and women to feel more comfortable when they're in an environment with their same gender during substance abuse treatment.
Read More

»
There are so many alternative programs for addiction help in Florida that it becomes difficult to choose between them if you wanted to. To top that, there are the traditional rehab centers too, which provide their treatment with medications, detox programs and counseling and that makes the choice all the more difficult.
So, what is better, an alternative addiction treatment program in Florida or the conventional programs? Let us check out the differences between them. That will help you decide.
Read More

»
It is always best to go ahead with a qualified program for addiction treatment. In the state of Florida, you will find many qualified programs and an immensely large number of unqualified treatment programs.
Most of these unqualified programs for addiction help in Florida will seem too interesting, but you must know that there are several advantages for the qualified programs which definitely makes them better bets for the treatment.
Read More

»
Juvenile drug and alcohol abuse and addiction have become major problems in New Jersey. The state is trying to find proper means and measures by which it can help prevent youngsters from getting into these habits and also treat them if they are already with the habit.
That is the reason why there are several centers for drug and alcohol rehab in New Jersey that are specially targeted at youngsters from between 18 to 25 years of age.
Read More

»