Aftercare
Carrier Clinic Blake Recovery Center is a drug and alcohol treatment facility in Belle Mead, New Jersey. Their personalized substance abuse and addiction treatment programs are entirely based on the client's personal issues and offer a range of recovery care and healthy support.
Read More

»
Twin Palms Recovery Center is a substance abuse treatment rehab provider of high quality services located in City of Industry, California. They provide drug and alcohol treatment and prevention services in an outpatient, comforting rehabilitative setting.
Read More

»
The serious risks involved with alcohol and drug abuse are numerous and with repeated use, becoming addicted is one of the many dangerous consequences that's not easy to recover from. MCCA, an alcohol and drug abuse rehab center in Connecticut is a provider of top quality services treating addictions and preventing substance use.
Read More

»
Drug Abuse Alternatives Center in California is a drug and alcohol rehabilitation facility that offers high quality services in more than a dozen locations. DAAC provides treatment programs and recovery services for all levels of substance use. Their substance abuse and chemical dependency treatment services are very effective and include programs for young people, adults and families.
Read More

»
Heartland Family Service is a nonprofit human services provider in Omaha, Nebraska that offers an extensive range of counseling and support services to residents in the community. Heartland Family Service provides the highest standard of quality care to individuals and families experiencing crisis in their lives.
Read More

»
Addiction is serious and sadly life-altering but addictive substances don't have to control a person's life forever. With good treatment and a supportive environment, people addicted to drugs and alcohol can change their lives and begin living a recovery lifestyle enjoying their sobriety.
With an appropriate level of good quality treatment, chemically dependent individuals committed to their recovery can successfully live life free from substance use. A. Lujan Recovery Programs is a network of independently operated residential Sober Living Environments in California that helps people obtain sobriety they can manage for a lifetime.
Read More

»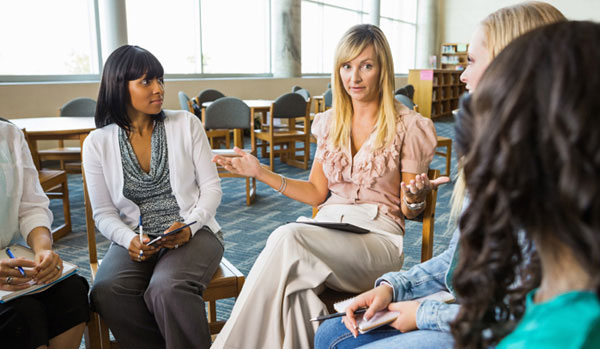 In Los Angeles, California drug and alcohol rehab services provided by Alcoholism Center for Women are specifically designed for females suffering from substance abuse problems. They offer a continuum of high quality substance abuse treatment services to help female adults establish lasting sobriety and stability transforming their lives.
Since established four decades ago, Alcoholism Center for Women has been helping females successfully overcome their personal issues with drugs and alcohol and repair their lives. Their substance abuse treatment and prevention services includes a residential and outpatient rehab programs and a program for youths.
Read More

»
There's a number of reasons people obtain help for substance abuse problems from Cascade Recovery Center in Silverdale, Washington. Cascade Recovery Center offers an extensive range of drug and alcohol services to individuals affected by substance abuse providing their clients with the highest level of care.
Read More

»
Adults and teenage boys thirteen to seventeen years of age dependent on drugs or alcohol can obtain top quality treatment from Twelve Oaks alcohol and drug treatment center located in Florida. For three decades Twelve Oaks has been helping adults and adolescent males achieve a productive and healthy lifestyle free from substance abuse.
Not only does Twelve Oaks have years of experience treating alcohol and drug addiction, they're staffed with compassionate, licensed, and qualified professionals to help adults and adolescent boys obtain a successful life of sobriety. At Twelve Oaks, drug and alcohol treatment is 12 step based, individualized and they offer various levels of high quality care in a serene and supportive environment.
Read More

»
If someone in your life has a problem with drugs or alcohol and you're searching for an addiction rehab program, look into A Better Tomorrow in California because they offer a range of quality care.
One of the difficulties people run across when they're looking for a drug and alcohol rehab facility is finding one that offers treatment services in more than one setting. While some people are able to achieve recovery from their addiction through outpatient services, others may require an inpatient stay or need to enter a residential rehab program to achieve a clean and sober lifestyle.
Read More

»