Treatment Centers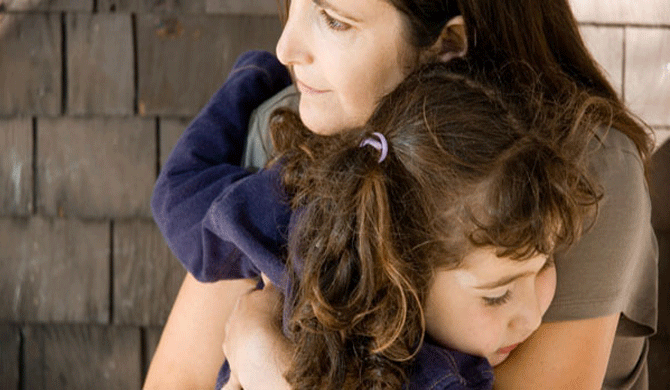 What you will find at the Crisis Center of Johnson County are extremely compassionate people who are passionate about what they do. The Crisis Center values the people they help that are in crisis as 'valuable human beings' which is why they're so successful. Because of the passion they have for people they're able to excel in providing them practical help.
The Crisis Center in Iowa has come a long way, in 1970 a group of University of Iowa undergraduates needed to find a place they could go to that was safe to talk about problems they were having. They began working with Verne Kelley who was the director at the Community Mental Health Center during that time. The students established what is now known today as the Crisis Center of Johnson County.
Read More

»
Individuals that experience Addiction and/or Mental Health challenges are provided the tools at Addiction and Recovery Services (ARS) that are necessary to enter into and sustain recovery from all issues that have a negative impact on their lives. Therapist Steve Brownrigg and ARS are committed to their clients and they specialize in Addictions, Substance Abuse, Mental Health Disorders and the Dually-Diagnosed Client.
Read More

»
Adanta Group in Kentucky is a community based behavioral healthcare company that provides quality mental health, mental retardation, developmental disability, chemical dependency, prevention, training, and treatment services in the 10 county Lake Cumberland area. There are 3 major divisions in Adanta; these include Human Development Services, Clinical Services and the Regional Prevention Center.
Adanta Group provides behavioral health services to their community and has been doing so since 1967. They see over 12 thousand clients a year in their region, and they offer a variety of comprehensive services to adults, adolescents and children.
Read More

»
Bridge Back to Life has been around since 1988 providing outpatient addiction and counseling services for individuals dependent on all mood altering substances. Their philosophy starts with the idea that abstinence from alcohol, drugs, and all mood altering substances has to be their primary goal of treatment. Providing treatment for recovering individuals and education and support for the families and significant others is what Bridge Back to Life is all about.
Read More

»
Centerstone is a non-profit provider of community based behavioral healthcare and is the largest in the nation with facilities across middle Tennessee and Indiana. For over 50 years now Centerstone has been providing professional behavioral health services and advanced programs to people suffering with mental illness and substance abuse problems. It doesn't matter how old you are or what challenges you face, Centerstone responds to individuals and families behavioral healthcare needs.
Centerstone in Tennessee offers a wide range of professional services that are designed to ensure sensitive individualized care and is available to everyone seeking help. Their mission is to prevent and cure mental illness and addiction. Centerstone serves over 69,000 children, adolescents, adults, seniors and their families yearly.
Read More

»
Morristown Memorial Hospital is part of Atlantic Rehabilitation Services quality health care facilities. There are a vast amount of high quality health care services provided by Atlantic Health and Morristown Memorial Hospital is one of them. Mental Illness affects most families throughout the United States one way or another either directly or indirectly. Morristown Memorial Hospital in New Jersey has a wonderful team of behavioral health experts offering high quality comprehensive and accessible care for their patients who are in need of recovery.
Read More

»
Colorado has a wonderful nonprofit substance abuse treatment organization called the Arapahoe House that's been helping people for over 40 years get the help they need to recover from drug and alcohol dependency and behavioral health issues. Every year the Arapahoe House helps over 15,000 people in their community find hope, healing and get the help they need for their addiction.
At the Arapahoe House you will find affordable, accessible and extremely effective substance abuse treatment for teens, women and their children, pregnant women, adults and families. The unique treatment programs at Arapahoe House empower people suffering from drug and alcohol dependency, offering them hope and recovery. There are more than 20 specialized substance abuse recovery programs in 13 Denver Colorado locations to help those in need.
Read More

»
If you're looking for a high quality recovery program for the treatment of chemical dependency Acadiana Addiction Center can help you. For over 20 years their addiction professionals have dedicated their careers developing and implementing treatment programs. A small group of addiction professionals started the drug treatment service because there was such a desperate need for alcohol and drug treatment services. Today this high quality addiction treatment center is dedicated to helping individuals dependent on alcohol and drugs recover and start a new life.
Read More

»
Johnson Memorial Medical Center has a Chemical Dependency Program (CDP) that's part of their psychiatric services offered. Their outpatient program is designed to help individuals that are dependent on substances and for the ones that have co-occurring disorders too.
Many patients complete acute detox care at Johnson Memorial Hospital, receive their treatment at CDP during their early recovery and then go through Johnson Memorial Center's outpatient services. For over 20 years the chemical dependency programs have provided intensive outpatient treatment in the evenings for their patients. There are a wide variety of services and programs offered through Johnson Memorial Hospital, these services include:
Read More

»
The All Faith Counseling Center is a non for profit organization that provides counseling and educational services for individuals, couples and families in need of mental care. People of all ages and backgrounds are welcomed at All Faith Counseling Center and no one is turned away because they can't pay for services. They're to be admired; this shows just how much they care about people and want to make a difference in their lives.
In 1983 a Benedictine Sister named Janelle Maes and a local Pastor, John Muncy founded Atchison Samaritan Counseling Center and in 1988 the center's name was changed to All Faith Counseling Center. People of all faiths are welcome, their door are open to anyone seeking help and guidance.
Read More

»