Heroin Treatment
If drugs or alcohol have taken over your life compassionate personalized treatment can be obtained from West Brook Recovery Center. Located in Grand Rapids, Michigan West Brook Recovery Center offers multiple levels of high quality mental health and substance abuse treatment services to assist adults in their recovery journey.
Read More

»
Opiate addiction is a dangerous and potentially fatal addiction that impacts millions of lives of all ages across the nation yearly. Sadly overdose deaths involving opiate based painkillers like Vicodin and Oxycontin has significantly increased and between 1999 and 2012, heroin deaths just about tripled.
Read More

»
Opiate addiction is one of the most common and fastest growing addictions nationwide. If you're addicted to prescription painkillers or heroin you're not alone, sadly there's countless others suffering from this serious medical condition as well. We should never judge others because anyone can become addicted to opiates but it's a chronic disease that requires professional treatment to overcome successfully.
Opiates are powerful potent drugs that can end up destroying a person's life if their use ends up turning into an addiction. Opiate addiction is a progressive relapsing illness that's not easy to overcome especially for those that have developed a strong psychological and physical dependence due to long term use.
Read More

»
Problems caused from alcohol and other forms of drug abuse both legal and illegal affect Delawareans from all walks of life. Prescription narcotics like Vicodin, OxyContin and Percocet are among the commonly abused drugs in the state of Delaware. Sadly numerous Delawareans are struggling with opioid addiction due to pain pill misuse with many having moved onto heroin.
Read More

»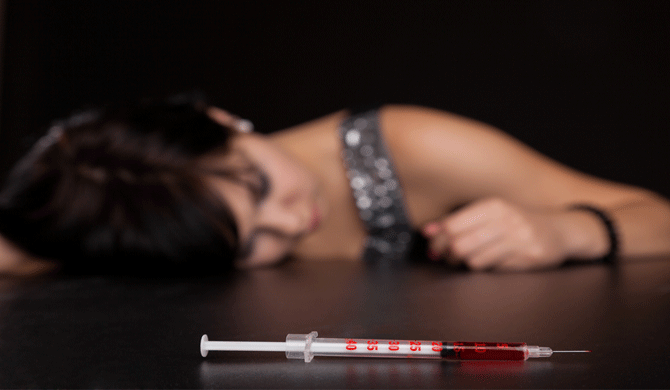 Narcotics relieve pain but for many people, they also induce relaxation and pleasurable feelings which is sadly why opioid medications like morphine, OxyContin, Vicodin and other narcotic drugs are so widely misused. Narcotic drugs are opiates, they're dangerous and addictive when abused and can lead to a debilitating cycle of chronic use, withdrawal and a life of misery if gone untreated.
Medication Assisted Treatment
If you're addicted to any narcotic pain reliever or heroin which is also a highly addictive opiate, methadone may be an effective treatment option if your recovery goals are to free yourself from all drug use completely. Methadone can relieve opiate cravings and other symptoms of withdrawal allowing the individual to continue with daily responsibilities and work on their recovery at the same time.
Read More

»
In the U.S. opiate addiction is damaging lives everywhere. It's sad because opioid dependent individuals can begin their recovery journey comfortably without experiencing intense cravings and other miserable symptoms of withdrawal through medication assisted treatment.
With methadone maintenance, instead of fighting cravings, individuals' dependent on powerful narcotic pain medications and/or heroin can begin the process of healing and restoring their lives. If you're an adult and opiate addiction is controlling your life and you reside in Calhoun, Alabama or in a county nearby, you can end your pain and suffering by obtaining help from Calhoun Treatment Center.
Read More

»
Regardless of how a person may have developed an addiction to prescription painkillers, long term dependence is extremely hard to overcome due to intense cravings and other miserable symptoms of opiate withdrawal. For decades methadone has been a successful treatment option for opiate addiction.
Read More

»
For well over 20 years, Colonial Management Group (CMG) has been offering individuals battling opiate addiction medication assisted treatment utilizing Methadone and Suboxone. CMG is an amazing organization that provides private substance abuse treatment services, 57 seven of them in all, in an outpatient clinic setting, and Rochester Metro Treatment Center in Minnesota is among them.
Read More

»
If you're seeking alcohol or drug treatment services in Pennsylvania that allows you to remain at home with your family while receiving treatment for opioid or alcohol dependence, you'll find exceptional individualized care and support from Volpicelli Center. Treatment at Volpicelli Center is provided on an outpatient basis. Their clients are able to receive personalized treatment for their addiction and remain employed while surrounded by the support of family and friends during their recovery.
Read More

»
Life can be challenging and overwhelming at times for anyone, but when a person's trying to stop using painkillers, heroin or other opioids it can be next to impossible to get through the next five minutes let alone a day when addictions involved. That's why medications like methadone can make such a dramatic difference during recovery for anyone that's been struggling with addiction to narcotics or other opiates continuously for an extended period of time.
Read More

»