Heroin Treatment
It doesn't matter what state you live in, there are an enormous amount of people dependent on prescription drugs and opiates like Percocet, Oxycodone, and OxyContin are high on the list. Today opioid medications that are medically used to control and manage pain are also contributing to emotional and physical discomfort because they're often abused for non-medical reasons. Painkillers, heroin and other opiates are among the many substances people need to seek treatment for today due to addiction but for various reasons, avoid finding help.
Read More

»
Effective Substance Abuse Treatment in Connecticut
If you're looking for a substance abuse program in Connecticut that cares about people and wants them to succeed in their recovery from alcohol or drugs, look into New Era Rehabilitation Center. New Era Rehabilitation center in Connecticut provides a treatment facility in Bridgeport and New Haven Connecticut to help people break free from their addiction so they can rebuild their lives.
Read More

»
Not everyone in need of treatment for opiate addiction has abused pain medications, sometimes long term prescribed use for managing pain leads to dependence too. Prescription painkillers are unfortunately abused today though, and there is a widespread need for treatment programs that provide rehabilitation services for opiate addiction throughout the United States.
Read More

»
The amount of people throughout the United States that are addicted to painkillers, heroin and other opiate drugs continues to increase and even though there's effective treatment for opiate dependence today, not everyone seeks help for their addiction. Because withdrawal symptoms can be so uncomfortable when a person stops using pain pills or other opiate drugs, most people avoid getting help and continue to use. There are medications available today that help to alleviate opiate cravings and other symptoms of withdrawal so they can overcome their addiction.
Read More

»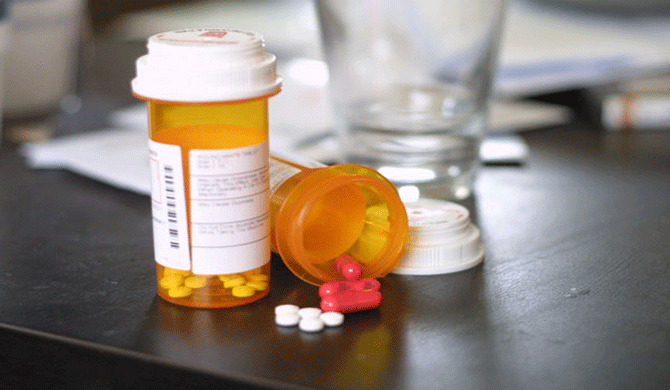 Withdrawal from opiate addiction can be very uncomfortable and even though not usually life threatening, most people who are addicted to opiates like heroin, morphine and other painkillers don't realize there's safe effective treatment to help them overcome their addiction. If a person is addicted to opiates, they don't have to experience cravings and uncomfortable symptoms of withdrawal when they stop using heroin, narcotic medications and other opiates today. Finding a treatment program that provides methadone including other forms of treatment such as counseling and support, allows a person to stop using opiates safely while they focus on their recovery process.
Read More

»
Heroin rehabilitation centers are quite distinct from other kinds of substance abuse rehabilitation centers in Iowa. This is clearly because heroin addiction does not follow the same kinds of trends like cocaine and marijuana do.
Heroin is several times more addictive and it does not take much time for a person who uses heroin for the first time to graduate to a full-time heroin addict. These are some of the reasons why it becomes imperative to segregate heroin rehab from other form of rehab.
Read More

»
Our children and youth are our most precious gifts in life. It's our job as parents and educators to keep our children safe by teaching Alcohol and Substance Abuse Prevention. We have learned that our children and youth of the world are inquisitive, that many will experiment with alcohol and drugs, and that they are not necessarily naive. Drug education in the past hasn't worked for many people and it's time to take a different approach.
Safety First is a realistic approach to Drug Education which entails knowledge, communication, listening on our part, honesty on their part as well as ours, and safety where drugs and alcohol are concerned. Telling our children and youth that drugs are 'bad' and 'just never do them' doesn't work. It's time to be 'real' with them and allow them to be 'real' with us.
Read More

»
Detoxification is the first step toward recovering from alcohol dependence or drug addiction but because this process can be so unpleasant and uncomfortable, many people avoid getting help. It's not just young people that are in need of detox and treatment today for substance use, many young and older adults from all walks of life do too.
Read More

»
Not everyone in need of treatment for substance abuse is addicted to drugs many people are in need of help because they abuse substances too. Whether you abuse drugs or are dependent on them and you reside in Marion, Iowa you can receive the help and treatment you need to live a substance free life in the future. Cedar Valley Recovery Services is an outpatient substance abuse clinic that helps people stop using drugs and turn their lives around. They have 2 different locations which includes Marion and Cedar Falls, Iowa.
Read More

»