Addiction Reference Articles
The African American Family Services (AAFS) works with people in need that are affected by mental illness and addiction, giving them the resources needed to foster hope, empowerment, and wellness. They work with individuals, families and communities taking a holistic approach and providing culturally-specific chemical and mental health services that impact family preservation and promote community-based change and wellness.
AAFS is a nonprofit organization that provides outpatient chemical dependency treatment to adults, adolescents, and clients with children, and clients with mental health disorders. At AAFS, they realize that every person is different therefor treatment is designed to meet the unique needs of each client.
Read More

»
Bridgeway was launched in 1978 and since has grown into a multi-service wonderful organization. Bridgeway Counseling Services utilizes a comprehensive recovery plan for individuals in need of treatment for addictive disorders, sexual assault, and domestic violence. This successful agency cares about their community and offers a wide range of treatment for people in need.
Read More

»
The Soledad House is an ABC Sober Living Property and is San Diego's premier residential recovery program that emphasizes relapse prevention treatment for women who are suffering from drug and alcohol addiction. Soledad House is court approved and state licensed and offers women a safe environment encouraging them to embrace a life free from addiction.
Read More

»
Circles of Hope offers people in need Comprehensive Counseling Services serving the Greater Washington DC Metropolitan area. George L. Wheeler, Sr. is the director with a vast amount of credentials which include:
Licensed Psychologist in the District of Columbia, Virginia, and Maryland
Psychology Doctorate
Master of Business Administration
Masters of Developmental Psychology
Masters in Counseling Psychology
Post-Masters in Addiction Counseling
CEAP Which is a Certified Employment Assistance Professional
SAP Which is a Substance Abuse Professional
A Certified AIDS-Awareness Instructor
Licensed Emergency Technician
Read More

»
There are a wide range of services available for people in the Pioneer Valley provided by ServiceNet. ServiceNet provides effective and responsive clinical, residential, rehabilitative, recovery and support services for people in need. Their staff of psychiatrists, psychologists, nurses, psychotherapists, social workers, counselors, physical and occupational therapists, and administrative and support staff are dedicated to helping adults, children, and families enhance their quality of life.
Read More

»
Alternative Care Treatment Systems (ACTS) provides person-centered, mental health, developmental disability and substance abuse services for those in need of treatment. They provide high quality services helping people with disabilities improve their lives in a caring and loving atmosphere.
Read More

»
Addiction to Opiates is continuing to increase throughout the world and is a major health problem that affects everyone. It doesn't matter if its heroin, methadone, painkillers or other opiate based drugs and medicines, the symptoms and the illness of addiction are very similar.
Midwest Rapid Opiate Detoxification Specialist LLC (MRODS) is a safe and effective method of rapid opiate detox as well as a sound continuing care recovery program. The naltrexone implant is also offered to their patients to ensure relapse prevention post detox. MRODS helps their patients find freedom from the miserable withdrawal symptoms of opiate based drugs.
Read More

»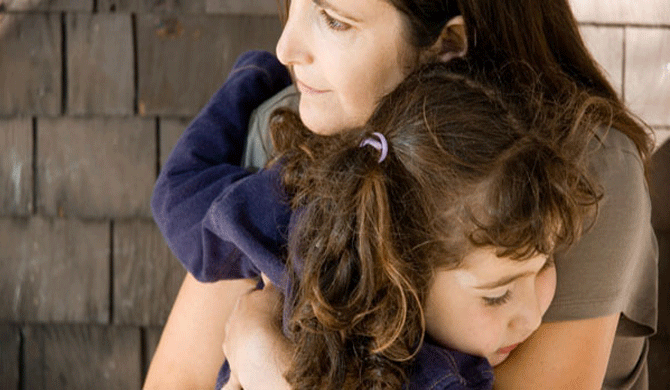 What you will find at the Crisis Center of Johnson County are extremely compassionate people who are passionate about what they do. The Crisis Center values the people they help that are in crisis as 'valuable human beings' which is why they're so successful. Because of the passion they have for people they're able to excel in providing them practical help.
The Crisis Center in Iowa has come a long way, in 1970 a group of University of Iowa undergraduates needed to find a place they could go to that was safe to talk about problems they were having. They began working with Verne Kelley who was the director at the Community Mental Health Center during that time. The students established what is now known today as the Crisis Center of Johnson County.
Read More

»
Individuals that experience Addiction and/or Mental Health challenges are provided the tools at Addiction and Recovery Services (ARS) that are necessary to enter into and sustain recovery from all issues that have a negative impact on their lives. Therapist Steve Brownrigg and ARS are committed to their clients and they specialize in Addictions, Substance Abuse, Mental Health Disorders and the Dually-Diagnosed Client.
Read More

»
Adanta Group in Kentucky is a community based behavioral healthcare company that provides quality mental health, mental retardation, developmental disability, chemical dependency, prevention, training, and treatment services in the 10 county Lake Cumberland area. There are 3 major divisions in Adanta; these include Human Development Services, Clinical Services and the Regional Prevention Center.
Adanta Group provides behavioral health services to their community and has been doing so since 1967. They see over 12 thousand clients a year in their region, and they offer a variety of comprehensive services to adults, adolescents and children.
Read More

»