Addiction Recovery
Everyday life can be difficult enough at times in general but for those struggling with mental health problems and/or suffering from chemical dependency, daily life can be much more challenging and unmanageable.
Mental health illness and chemical dependency are both very serious conditions and can greatly interfere with a person's ability to effectively function in daily life.
Mental health illness and substance abuse also commonly exist at the same time and numerous people dependent on drugs or alcohol are as well suffering from both conditions. Obtaining appropriate treatment can make a world of difference in the lives of those suffering because chemical dependency and mental health illness are treatable conditions.
Read More

»
Substance use among adolescents is a growing problem and significant public health concern throughout the United States anymore sadly. Young people are naturally curious and during adolescents many will try alcohol or experiment with other drug use occasionally and fortunately stop on their own without experiencing any serious consequences.
Read More

»
In recent years a growing number of people have become addicted to prescription painkillers and today opioids are one of the most prevalent addictions in this country. Sadly the loss of life resulting from narcotic painkiller overdose in the United States is extremely high because a recent report from the CDC shows 46 lives are lost daily.
Opioid addiction is a serious medical condition and can sadly be lethal so if you're addicted to painkillers or any other opiate, seeking professional help can save your life. With appropriate treatment, individuals addicted to prescription narcotic pain pills or other opioids like heroin can end their battle with addiction safely and recover.
Read More

»
Addiction is very powerful and the impact it has on a person's life can be tremendously damaging and crippling making recovery extremely hard to achieve. Unfortunately many individuals that have attempted recovery in the past didn't receive the level of help and support they truly needed to achieve a life free from substance use and as a result, are still unable to overcome their addiction.
Read More

»
There's a number of different paths people have taken to overcome their use of alcohol and other drugs to achieve a clean and sober lifestyle. Alcoholism and other drug addictions are very difficult to overcome though no matter what path of recovery an addicted individual may take. Sadly many alcoholics and drug addicts obtain help for their addiction sometimes numerous times and continue to be unsuccessful in achieving continued sobriety because addiction is a relapsing disease.
Understanding and working the 12 step path to recovery from Alcoholics Anonymous has successfully helped a vast amount of addicted individuals overcome their use of alcohol and other drugs of abuse and successfully manage their sobriety and ongoing recovery. It's not always easy for a person in recovery from addiction to fully understand and apply the twelve steps of AA into their lives though.
Read More

»
House of Hope, Inc. in Columbus, Ohio has been helping chemically dependent men and women effectively find recovery since 1959. Drug and alcohol treatment services provided by House of Hope are abstinence-based and they're staffed with caring experienced professionals that help men and women achieve sobriety and recovery success.
Read More

»
Chemically dependent individuals obtaining treatment from O'Brien House in Louisiana are given the opportunity to achieve a lifetime of recovery success. Drug and alcohol treatment services provided by O'Brien House are of highest quality and include a comprehensive continuum of care.
Read More

»
Alcohol dependence and drug addiction can be so powerful that no matter how deeply affected an addicts life becomes they're unable to overcome their addiction very easily, even for those that have already obtained treatment. If you're chemically dependent and are ready to obtain the necessary help you need to beat your addiction, the residential drug and alcohol treatment program Winds of Change provides is superb as well as unique.
Read More

»
Adults and teenage boys thirteen to seventeen years of age dependent on drugs or alcohol can obtain top quality treatment from Twelve Oaks alcohol and drug treatment center located in Florida. For three decades Twelve Oaks has been helping adults and adolescent males achieve a productive and healthy lifestyle free from substance abuse.
Not only does Twelve Oaks have years of experience treating alcohol and drug addiction, they're staffed with compassionate, licensed, and qualified professionals to help adults and adolescent boys obtain a successful life of sobriety. At Twelve Oaks, drug and alcohol treatment is 12 step based, individualized and they offer various levels of high quality care in a serene and supportive environment.
Read More

»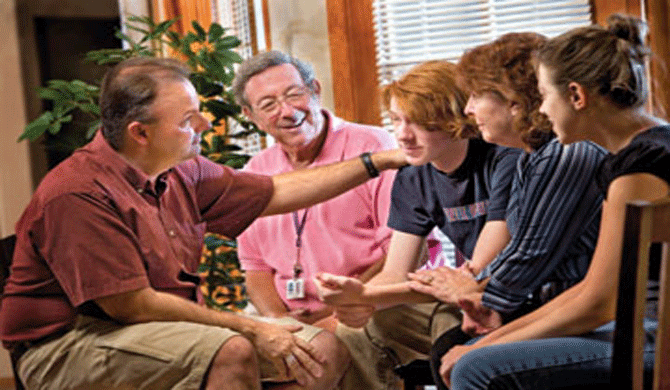 In Illinois, a tremendous amount of people are in need of help because they're actively abusing alcohol, prescription medications or illicit drugs but they aren't seeking treatment. In Northwest Illinois and nearby counties in Iowa and Wisconsin if you or someone you know needs professional help for substance abuse related problems, Sojourn House, Inc. provides high quality substance abuse services.
Both adolescents and adults as well as their families are able to obtain substance abuse and chemical dependency treatment services from Sojourn House in Illinois. Sojourn House drug and alcohol treatment programs for adolescents, adults and their families includes a wide range of high quality care and includes:
Read More

»