Drug Abuse
Cocaine is a very powerful and dangerous substance no matter how it's used. Cocaine initially makes users feel happy and energized so it's a drug that many people have tried but have also lived to regret. When a cocaine high wears off, the user crashes, their mood changes and for days they feel miserable and tired and often end up repeating their use due to powerful cravings and to make themselves feel better.
Read More

»
There's so much more involved in recovery from substance abuse and addiction than just seeking treatment services. Although reaching out for help is the first step toward recovery, reaching and maintaining long lasting abstinence is a process that involves education, understanding and personal change.
Read More

»
For well over 20 years, Colonial Management Group (CMG) has been offering individuals battling opiate addiction medication assisted treatment utilizing Methadone and Suboxone. CMG is an amazing organization that provides private substance abuse treatment services, 57 seven of them in all, in an outpatient clinic setting, and Rochester Metro Treatment Center in Minnesota is among them.
Read More

»
Drug addiction can be so powerful, many people find it difficult to remain clean and sober on a daily basis even if they've received treatment. Drug cravings and other symptoms of withdrawal aren't the only reasons recovering addicts find it very hard to remain abstinent, adjusting to a new way of life is in no way easy and is often the reason many people relapse.
Read More

»
When a person's new to recovery remaining clean and sober can be unbelievably hard for anyone, especially if they're not living in a safe and stable environment. It's nearly impossible for a person to remain positive about their recovery when the atmosphere they live in promotes negativity and destructive behaviors.
Read More

»
Life can be challenging and overwhelming at times for anyone, but when a person's trying to stop using painkillers, heroin or other opioids it can be next to impossible to get through the next five minutes let alone a day when addictions involved. That's why medications like methadone can make such a dramatic difference during recovery for anyone that's been struggling with addiction to narcotics or other opiates continuously for an extended period of time.
Read More

»
In Denver, Colorado Sobriety House provides affordable substance abuse treatment that's 12-Step based for adult men and women so they can have the opportunity to bring tranquility and recovery into their lives. In order for a person to reach and maintain sobriety, they have to obtain a level of treatment that's right for them personally or long term recovery could be difficult for them to achieve.
Read More

»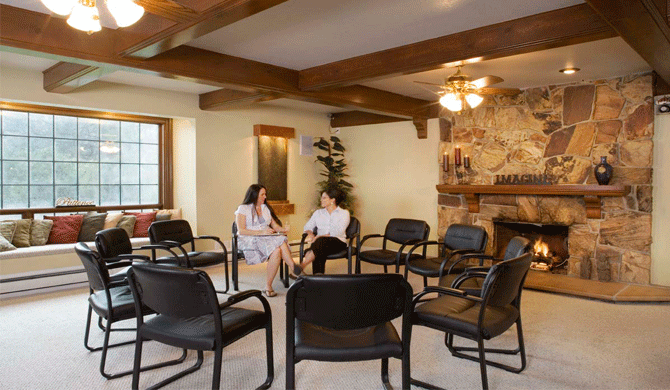 Outpatient treatment is one of the many options a person can choose when they're seeking help for substance abuse or drug addiction. When outpatient treatment is a beneficial level of help for a person to stop drinking or using drugs they're able to remain in their home, continue with school or employment and still receive the individual help they need to reach recovery.
Read More

»