Alcohol Addiction
There are many different types of treatment programs available for people to choose from if they're seeking help for alcohol problems or drug abuse. Not all recovery programs for treating addiction offer the same type of treatment services so there are a broad range of substance abuse programs available today in every state. Many substance abuse programs offer a Holistic form of treatment for their clients to help them heal from their addiction spiritually as well. The abuse of drugs or alcohol affects the whole person and destroys their self-worth and wellbeing. A Holistic approach for treating substance abuse and addiction provides physical, mental and spiritual healing addressing every aspect of a person's life.
Read More

»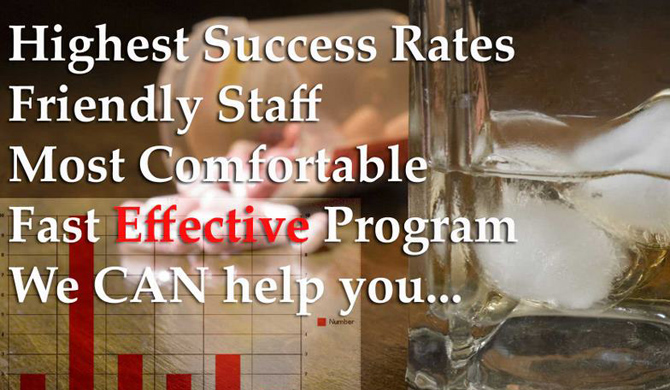 Many young women find themselves in need of outside help because their use of drugs or alcohol has taken over their lives. Unfortunately today there are a lot of young women 12 to 18 years of age who desperately need guidance and support but are unable to receive the help they need. In Anchorage, Alaska their Salvation Army provides a drug and alcohol program to help young women turn their lives around and stop making unhealthy choices.
Read More

»
Sometimes we face challenges and problems in our life that are just too difficult to handle on our own and we need to seek outside help to find solutions and work through them. When problems arise in our life if they're not addressed and worked through, it can affect us emotionally, physically, spiritually on our overall wellbeing. We all want to live happy productive lives but sometimes we need professional help and guidance so that we can.
Read More

»
There are so many people dependent on prescription drugs or addicted to alcohol or other substances that are in need of help but unfortunately, they're not seeking treatment and their lives are severely affected. There are various effective treatment programs that help people overcome their addiction but most people don't even know they exist. It's important to find an addiction recovery program that takes into consideration the extent of a person's addiction and other important areas of their life that need to be addressed while preparing their treatment plan. No two people recover from addiction at the same pace and the form of treatment needed is also different for each person.
Read More

»
When a person is looking for help because they have a problem with drugs or alcohol they don't even know for sure what kind of treatment they need in order to overcome their addiction. Most people are fearful to detox because the withdrawal process from any substance can be very unpleasant and possibly serious depending on the extent of the addiction. Sometimes it's hard to find a recovery center for substance abuse and addiction that can provide the care and treatment a person individually needs in order to overcome their addiction.
Read More

»
What we want most out of life for our children is that they grow up healthy, happy, learn from their mistakes and are able to follow their hopes and dreams. It's not always easy making the right choices when you're young though, sometimes adolescents make poor choices because they don't fully understand the consequences behind them. Drinking alcohol and experimenting with substance use is something that many young people are doing today socially with their friends. They don't realize just how easy it is to become dependent on them and the full impact their use of drugs or alcohol will have on their lives.
Read More

»
Hand of Hope is located in Ashland, Kentucky and they provide a wide range of programs for alcohol, drug and mental health issues. Since 2009 they have provided help for people struggling with alcohol problems, drug addiction and mental health needs. Their clients are children, adolescents and adults who are in need of guidance and support for issues that are affecting their lives. Their clients are always treated with the highest level of respect and dignity in a warm and comforting environment.
Read More

»
We can't change unhealthy or destructive behaviors if we don't understand why we have them in the first place. Many people who suffer from addiction don't always receive the right help they need in order to successfully maintain their recovery. There are so many areas of a person's life that need to be addressed so that an individual can start making healthy choices. No two people are alike so treatment has to be based on a person's individual addiction and unhealthy behaviors.
Read More

»
We all make poor choices in life sometimes and unfortunately some of them are much more serious and dangerous than others. No one starts out experimenting with drugs or alcohol just to see what it would be like to become dependent on them. Yes, experimenting with drugs or alcohol use is something a person chooses to do in the beginning, they just don't realize and truly understand how easily they can become dependent on them.
Read More

»
There are a lot of people who have tried to stop drinking or abusing drugs but in their own home environment, find it very difficult staying away from them. A recovery option that is very beneficial for a person who is serious about staying off of alcohol and drugs are Sober Living Homes. Most sober living homes don't provide detoxification for their residents but provide them a safe and substance free environment and recovery programs to aid them in their recovery. There is more than one resident in a sober living home and each person has responsibilities, rules and conditions they have to abide by.
Read More

»